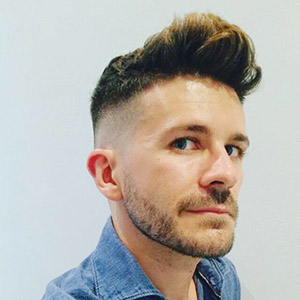 Leonardo Baldassini
Data Scientist en BBVA Data & Analytics
Biografía:
Leonardo trabaja como data scientist en BBVA Data and Analytics, actualmente desarrollando productos y soluciones analíticas para clientes corporate. Anteriormente, se ha ocupado del análisis del crowdsourcing de redes de sensores.
Leonardo es doctor en matemática por la University of Bristol, y MSc en matemática aplicada por la London School of Economics. Sus intereses científicos incluyen las aplicaciones de la matemática discreta y los algoritmos aleatorios. Cuando no está programando, probablemente está cocinando.
Por qué KSchool
Experiencia
Desde que nacimos en 2011 en KSchool han pasado miles de alumnos, cientos de ediciones y decenas de programas, que nos dan la experiencia necesaria para tener los mejores cursos.
PRESTIGIO
No nos gusta la "titulitis", pero lo cierto es que estudiar en KSchool abre puertas. Nuestros alumnos son los mejores preparados, y las empresas lo saben
COMUNIDAD
Fomentamos el networking entre profesionales digitales: profesores, alumnos, amigos de la casa…. KSchool es una red de expertos digitales en constante crecimiento.
INNOVACIÓN
Siempre a la vanguardia del sector, tenemos los cursos más punteros. Programas siempre actualizados con las últimas tecnologías y en base a las necesidades de las empresas
EMPLEO
Somos la escuela con mayor índice de empleabilidad. ¡94% de alumnos trabajando! Gracias a KSchool Empleo, encontrar un nuevo trabajo en el sector digital será más fácil que nunca.